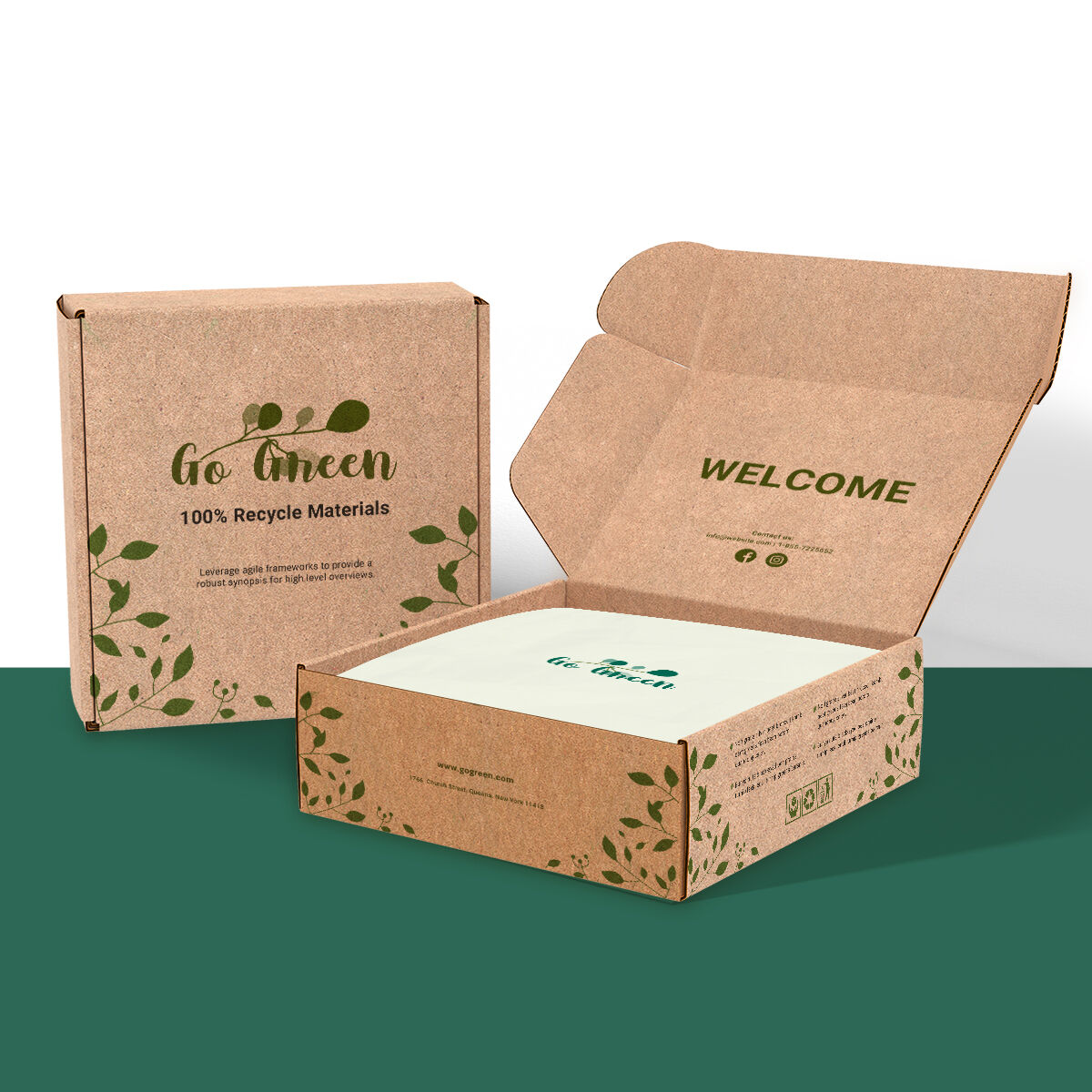 Eco-Friendly Cosmetic Packaging Ideas - Going Green With Cosmetic Packaging
In this day and age, businesses can't turn a blind eye to nature. Consumers are especially putting beauty companies under intense scrutiny over humane practices and environmental impact. One of the most common issues raised is packaging, which can lead to a lot of waste. Thankfully, many businesses have embraced the call for change and adapted to the times.
Cosmetic companies have been looking for eco-friendly and more sustainable packaging alternatives to avoid excessive waste. The easiest route is reusing or refilling existing containers or recycling materials such as paper to create mailer boxes. Innovations have also been made to use abundant resources such as bamboo, seaweed, and more. Read on to learn more about the different eco-friendly packaging materials to consider!
10 Eco-Friendly Cosmetic Packaging Ideas
Post-Consumer Recycled (PCR) Packaging – As the name suggests, PCR packaging consists of everyday materials recycled by consumers, like aluminum, cardboard boxes, paper, and plastic bottles. These materials are melted or ground into small pellets and molded into new packaging.
Corrugated and Kraft Packaging – This recycled material is what we use in Packola mailer boxes and shipping boxes. It is one of the most popular packaging materials used globally and is made of recycled paper pulp. 
Bamboo Packaging – Bamboo packaging is an emerging packaging trend, especially for beauty products. Because bamboo grows fast, is renewable, and does not require irrigation or pesticides, it is considered a disposable but sustainable material.
Paper Packaging – Paper is a great alternative to plastic packaging. Paper is often used in place of plastic fillers such as bubble wrap since the paper is biodegradable and recyclable.
Refillable Packaging – Bringing refillable bottles or containers to stores is gaining traction. Companies have been slowly offering refilling services to minimize the need for plastic packaging.
Seaweed Packaging – One of the best eco-friendly choices, seaweed is an abundant resource. The material is edible, biodegradable, and dissolves in water. Seaweed packaging is best used for face masks, gels, and most liquid cosmetics.
Beeswax Packaging – This alternative to plastic packaging uses cotton cloth with beeswax, pine resin, and jojoba oil. The result is a wrapping material that's washable, reusable, and 100% biodegradable.
Cornstarch Packaging – Cornstarch packaging is an organic material also known as polylactic acid packaging (PLA). It's an excellent alternative to plastic, but excessive use worldwide can negatively impact the food supply chain.
Metal Packaging – Aluminum and stainless steel are good options for eco-friendly cosmetic packaging. The production process consumes less energy than glass, but the material is durable and reusable.
Glass Packaging – Glass doesn't use renewable materials but is easily recyclable. We recommend using this for refilling but not as primary containers.
Have Your Brand Leave a Positive Environmental Impact
Being environmentally aware is more important than ever. Businesses have to take a proactive stance in the legacy they want to leave behind. Being environmentally conscious and socially aware are values consumers look for in cosmetic products and any business.
Stand out for the right reasons. Print sustainable packaging with Packola today.
Get Production Started: Choose Your Box Style