Create a Curated Branding Experience With Custom Stickers
Value Props

High Quality
Full-Color Printing
Super Responsive Customer Service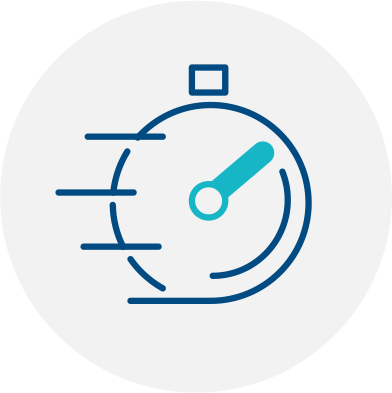 Material
Glossy White Paper
The most popular sticker material. Glossy white paper is best for general indoor use.
Matte White Paper
A matte finish gives your stickers a muted, subdued look. Its surface can be written on with a ballpoint pen or a permanent ink marker.
Glossy White Outdoor Film
Our most durable sticker material. This film is waterproof and resistant to tears and fading.
Corners
Square Corners
The corners of the stickers are cut at a 90-degree angle. Perfect for a sharp, modern look.
Rounded Corners
The corners of the stickers are rounded with a 1/8" radius, similar to that of a credit card.
Dimensions
Quantity
Print as few as 25 stickers to as many as 20,000. If you need more, just let us know.
Give your branding efforts an impressive boost with custom sticker singles. With individually cut stickers, you can spread the word about your brand by handing them out as giveaways during events, tradeshows, and conferences. Giving away gorgeous stickers is one of the simplest ways to reach and connect with your intended audience. People will want to collect and stick eye-catching designs on their laptops, notebooks, and more.
Custom Sticker Materials Made for Indoor & Outdoor Use
Packola offers a wide selection of customization options designed to give you flexibility in creating your sticker. One of the most important decisions to make is the choice of material. It boils down to use. Where will the sticker be used? Will it be strictly for indoor use or will it be subjected to outdoor exposure? The answer to these questions will inform your decision on the right choice of material.
Indoor use – White paper sticker is the ideal material for indoor applications. A glossy sticker gives you a shiny, reflective surface that makes colors more vivid. A matte finish offers a smooth surface with muted colors. It lends well to text-heavy designs. Both sticker materials are writable using a permanent ink marker. A ballpoint pen can also be used on matte surfaces.
Outdoor use – For outdoor applications, we recommend going with glossy white outdoor film. It is made of thick and heavy-duty 4 mil vinyl, our most durable sticker material. It is resistant to moisture, tearing, and UV exposure. Its UV coating also adds an extra layer of protection from scratches and scuffs.
Frequently Asked Questions
Q:
How do I peel these stickers?
A:
Our stickers come with scores on the backing sheet. Slightly bend the sticker on opposite sides of a score line to split the backing and then peel off.
Q:
Do you have waterproof stickers?
A:
Stickers printed on Glossy White Outdoor Film material are waterproof.
Q:
Can I write on the stickers?
A:
Our stickers can be written on using a permanent ink marker. Allow a few seconds to dry.
Q:
Can the stickers be used outdoors?
A:
The Glossy White Outdoor Film material is weather resistant, so stickers made of this material are suitable for outdoor use.
Customer Reviews
Jenny Sobera
Delivered earlier than expected
Delivered earlier than expected. Great product. Will definitely re-order!!!
Steve
Five star experience
Great design experience online, great customer service (despite the challenges presented by COVID-19), and a great product. Would use again without hesitation. Five stars.
C-SATS Marketing
Well done!
Quick turnaround (less days than the SLA states when not the holidays -- met the SLA during the holidays) and good quality end product.
Rebecca Taylor
I really like Packola
I really like Packola. I've tried a few different places and they are the one I like the best - plus their prices are very good. I do wish the online editor had a few more features for lining things up a bit easier, but otherwise it is very good. Never once crashed on me (a problem I've had with other sites). Highly recommended.
Bonnie Kauffman
Customer service chat is great
Customer service via chat is great. Got my questions answered right away. Very efficient and I appreciate that.
Andy
Very quick and helpful staff
Very quick and helpful staff! Don't hesitate to reach out with any questions- they'll get back to you immediately
Erica Cunningham
Absolutely love them
Received my order yesterday. I absolutely love them!! They are so nice, the cut, the print, ALL OF IT. Thank you so much for your work and communication with my order. My experience with you and your company has been very pleasant. Thank you for caring about my order and the process & not JUST the payment. I plan to continue my relationship with Packola and can not wait to order more.