Custom Tissue Paper - Tissue Papers with Logo
Level Up the Unboxing Experience With Custom Tissue Paper
Value Props

High Quality
Full-Color Printing
Super Responsive Customer Service

Sustainably Sourced and Recyclable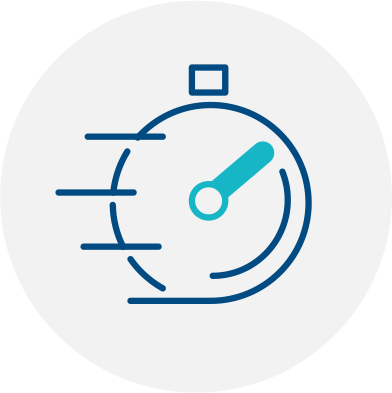 Material
10 lb. White Tissue
Thin, high-quality paper that looks good as it is or crumpled.
Size
(before folding)

10" x 15" - Shipped flat

15" x 20" - Shipped folded in half

17" x 23" - Shipped folded in half
Background
Color
White
A clean color choice that puts the design in the spotlight.
Light Blue
Exudes a sense of calm, peace, and tranquility.
Pink
Ideal for products and brands that require a delicate, feminine touch.
Yellow
Radiate friendliness and approachability with this playful hue.
Blue
Perfect for premium and luxurious brands that aim to reflect a sense of maturity.
Black
Minimal designs work best with black. Artisanal products and classic branding benefit the most.
Lavender
A subdued and elegant color choice that works well with wellness products.
Apple Green
This versatile color choice is suitable for playful designs.
Gray
Neutral background color that puts the focus on the colors of your design.
Logo Repeat Pattern
Diagonal Grid
Your design will be printed on the tissue diagonally on a grid.
Horizontal Grid
Your design will be printed on the tissue horizontally on a grid.
Diagonal Checker
Your artwork will be printed on the tissue with a diagonal checker pattern.
Horizontal Checker
Your artwork will be printed on the tissue with a horizontal checker pattern.
Give your packages a touch of sophistication and class with custom tissue paper. Personalized tissue paper not only protects your products, but also elevates the unboxing experience as a whole. It is a quick and cost-effective way to add elegance to your product packaging. Whether you use it to neatly wrap your products or crumple it to add protection for delicate items, adding custom tissue paper to your product packaging surely makes your brand more memorable.
Tissue paper is a perfect partner with custom boxes. You can print the tissue with the same color as your box, or use the same design as a repeating pattern. This creates excitement and more anticipation during the unboxing process.
Frequently Asked Questions
Q:
Is there a limit on the number of colors I can print?
A:
No. Our custom tissues are printed in full color. We can print any color value that is built into your artwork file.
Q:
Can I upload just my logo to order tissue?
A:
Certainly! Just select a background color and your preferred step and repeat pattern and we will take care of the layout for you. We'll show you an online proof before we print.
Q:
What can I use to seal the tissue?
A:
You can use tape or wafer seals. Better yet, order a custom sticker with your logo for a more cohesive look
Q:
Am I limited to the background color selections?
A:
No, we offer these popular background colors for your convenience. If you prefer to fully customize the tissue, select 'Use my file's background color' and we will follow the colors on your uploaded file.
Customer Reviews
Loni Vogler
Product is very good quality and looks…
Product is very good quality and looks the way we expected, shipping was quick as well!
Youa Xiong
Amazing
Amazing! The staff is so attentive. Quality is the best! 100/10!
Michelle Graham
It was painless
It was painless. Loading my logo and finding the right size and product! Thank you. Can't wait to see the final result!
Mike
10 STARS if I could
10 STARS if I could. I personally will only use this company. PACKOLA truly stands behind what they do, their customer service is phenomenal, the personal touches from Mark making sure your order went well and the level of communication this company has is incredible. From the design templates they use, to the ease of submitting your order, all the way to fulfillment. I couldn't have asked for a better company.
Akeem Francis
Great prices and great quality!
Great competitive prices! Love the quality of work these guys do for me on every shipment. Process is quick and easy and they reformat your images to get the best qualities. Packola keep doing great work!
Roni Hilby
Friendly and prompt customer service
Friendly and prompt customer service. Very helpful with suggestions to improve my designs. Crisp, accurate graphics and excellent quality product that arrived sooner than expected. Will be ordering more from Packola!
Sophia Marsini
I'm so so happy and satisfied with my…
I'm so so happy and satisfied with my order. The paper, printing and customer service is excellent. Highly recommended!