Amplify Your Branding With Custom Labels
Singles
Value Props

High Quality
Full-Color Printing
Super Responsive Customer Service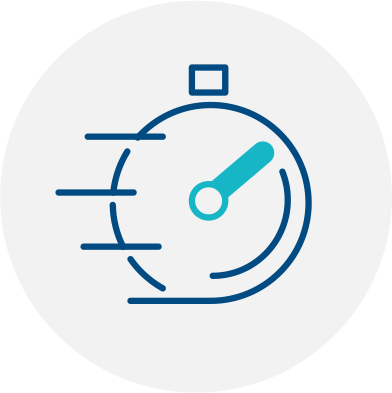 Material
Glossy White Paper
The most popular sticker material. Glossy white paper is best for general indoor use.
Matte White Paper
A matte finish gives your stickers a muted, subdued look. Its surface can be written on with a ballpoint pen or a permanent ink marker.
Glossy White Outdoor Film
Our most durable sticker material. This film is waterproof and resistant to tearing and fading.
Matte White Film
Durable label material that is resistant to moisture, tearing, and UV exposure. Muted finish is ideal for text-heavy imagery.
Glossy White Film
Tear-proof and waterproof label material with a shiny finish. Best for image-heavy designs.
Glossy Clear Film
An economical alternative to die-cutting. The clear background lets you have the coveted "no-label" look.
Estate #8 Paper
Textured label material that adds a premium effect. Perfect for wine bottles, artisanal items, and gourmet products.
Corners
Square Corners
The corners of the stickers are cut at a 90-degree angle. Perfect for a sharp, modern look.
Rounded Corners
The corners of the stickers are rounded with a 1/8" radius, similar to that of a credit card.
Dimensions
Quantity
Print as few as 25 labels to as many as 20,000. Contact us if you need more.
Showcase what your business is all about with custom labels. A well designed label leaves a positive impact, boosts name recall, all while conveying important brand information. Personalized labels let you clearly communicate everything there is to know about you and your product – from your logo, name, brand story, and even ingredients.
For individually-cut singles, you can choose between white paper and white outdoor film. White paper is ideal for indoor use and comes in glossy and matte variants. Outdoor film is our strongest label material. It is weatherproof and can last for years even in an outdoor setting.
Packola's roll label film are all made of durable polypropylene material, which is waterproof, tear-resistant, and non-toxic. These can be safely used with food items that require refrigeration, such as bottled drinks or food jars. Estate #8 paper on the other hand, can be refrigerated but can't get wet.
Choosing the Correct Label for You
Singles are a great choice for small orders. These are applied by hand. They have a bend-and-peel paper backing that makes it quick and easy to apply. Individually-cut labels are also good for giveaways during events and tradeshows.
Rolls shine best when labeling in bulk. You can apply them by hand, but we recommend using a label dispenser to help you brand and label hundreds of products efficiently.
Frequently Asked Questions
Q:
How do I choose between singles and rolls?
A:
We recommend singles for low volume labeling applications since you can order as few as 25 pieces. On the other hand, roll labels are preferred for high volume labeling. They are easier to peel and are wound onto 3" diameter cores that fit into most label dispensers and automatic labeling machines.
Q:
How do I peel label singles?
A:
Our label singles come with scores on the backing sheet. Slightly bend the label on opposite sides of a score line to split the backing and peel.
Q:
Can I write on the labels?
A:
You can write on White Paper and Estate #8 Paper. All other label materials can be written on with a permanent ink marker given a few seconds to dry.
Q:
Which label materials are waterproof?
A:
All labels printed on film are waterproof.
Customer Reviews
Joanne Thomas
Ease of building my custom product
Packola is very, VERY user friendly! Prices are reasonable and the limitless ability to design is awesome!
Williams Wicks Candle Company
Adding my logo to their site was oh so…
Adding my logo to their site was oh so easy. I heard back within 24 hrs to get my approval. Prices were within my budget. Large orders will be placed if everything comes back great. Williams Wicks Candle Company
Daniel Seegers
Awesome company
They make every effort to get your order exactly as you want it. I wanted a certain font that wasn't on their website and they went out of their way to add it to my order. Very happy and will definitely be using them again!
Robbie Daniels
Their website was very easy to use
Their website was very easy to use, and the design center portions was certainly user friendly. Can't wait to get the item in my hands.
Amanda - The Rustic Charm TX
This process was super easy!!
This process was super easy!!! If you request a PDF proof they make sure all of your stuff is right before they send it! I would recommend having a vector file of your logo or design so that the prodding process goes by faster. I learned that the hard way haha... but it was still an easy and great experience with these guys! Use them! Oh one more thing.... their pricing in my opinion was cheaper than the competitors and I checked around for sometime!
Darkresha Wilson
Phenomenal customer service
Everything from the website to customer service has been phenomenal!! I had a few dilemma with my order but the gentleman who helped me was a jewel (Mark O). Thank you guys very much and I can't wait to put in my bulk order.
Blake
Easy Customization
Packola has a great interface for creating custom designs. As a designer it was very simple to input my custom work and see the output in real time. Production time and quality were very high quality!
Desiree Elder
Great condition
Great condition. Quality product. Customers were happy.