Get it FAST! Expedited Production available.
Custom Mailer Boxes, Mailing Boxes & Corrugated Mailers
High quality printing on durable Corrugated Cardboard.
Value Props



High Quality
Full-Color Printing
Super Responsive Customer Service

Sustainably Sourced and Recyclable
Corrugated Material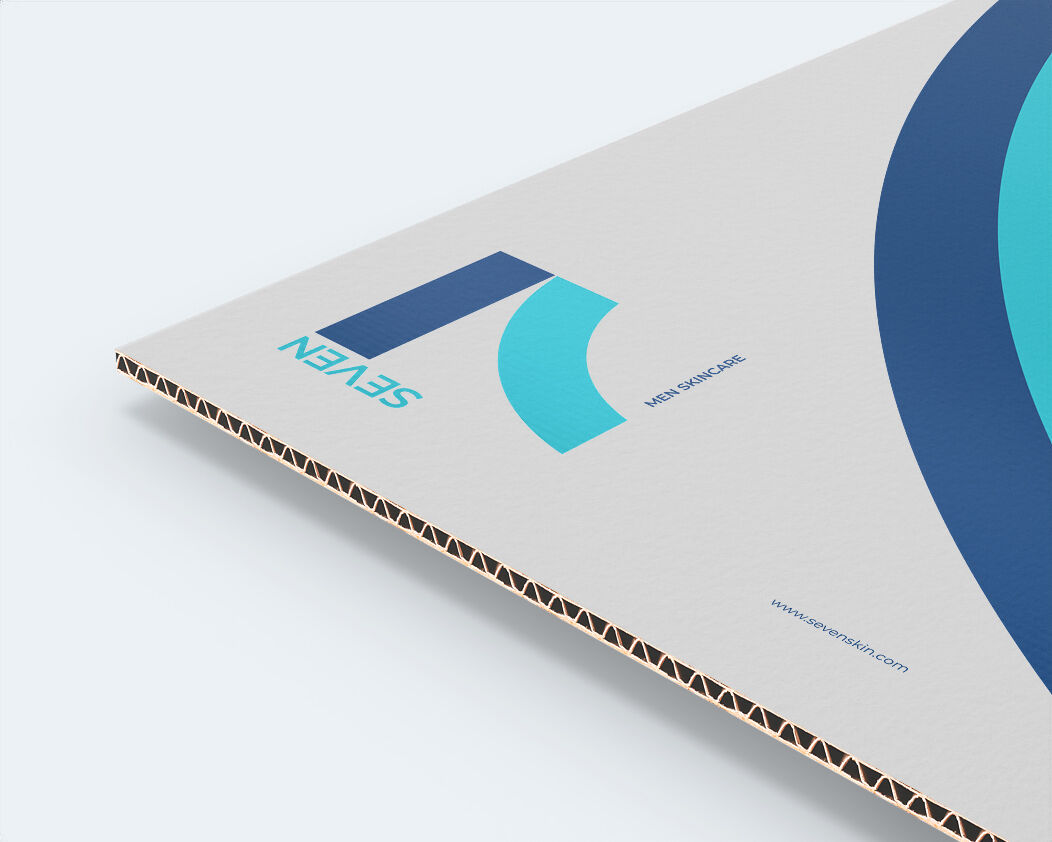 Standard White with Matte Ink (HD Print)
Our most popular box material. Has a white base with matte finish. High definition print gives life to design details, big or small.
Premium White with Satin Ink (HD Print)
A luxurious option for boxes. The material has a smooth, premium feel with satin finish perfect for food and gourmet products. HD Print process is food-safe and odor-free.
Premium White with Glossy Ink
High-gloss UV ink is used on the printed areas to elevate the design and provide a distinct look.
Kraft (Brown) with Matte Ink (HD Print)
Get a rustic, artisanal feel with kraft cardboard material. The natural look lends well to minimal designs and organic or eco-friendly products. Kraft with water-based inks also reduce environmental impact and are recyclable.
Material Thickness
1/16" E-Flute Corrugated Cardboard
Lightweight and durable corrugated cardboard material. Perfect for fragile items such as glass and ceramics.
1/8" B-Flute Corrugated Cardboard
Thick and strong corrugated cardboard material. Suitable for heavy items such as canned goods, beverage bottles, and the like.
Printed sides
Outside Only - Full Color
Only the outside of the box will be printed on.
Inside Only - Full Color
Only the interior of the box will be printed on.
Outside & Inside - Full Color
Both the interior and exterior of the box will be printed on.
No Printing (blank)
Your custom box will arrive plain with no print.
Dimensions
Technical Structure Name
Roll End Tuck Front with Dust Flaps (RETF)
Custom Mailer Boxes That Fit Your Brand
Our custom mailer boxes are perfect for your business, whether you're supplementing your brick and mortar retail sales or diving deep in the world of e-commerce. Being able to deliver the right box that both reflects your brand identity and brings your products to customers safe and sound has certainly become a necessity for any business.
Customize your box with the design, size, and materials you need for stand-out packaging that is both sensible and visually appealing. Print with Packola today!
Frequently Asked Questions
Q:
Why did you print a QR code on my custom mailer boxes?
A:
The QR code makes it easier for us to track your orders while it's in production. This means we get to finish it faster so you can receive it as early as possible. It won't affect the overall look of your custom box since it's printed on a hidden area.
Q:
What are the standard sizes and dimensions for mailer boxes?
A:
Among the standard sizes, our popular mailer box sizes include 6" x 6" x 2", 10" x 8" x 4", and 14" x 12" x 3" (L x W x D).
For custom sizes, you can create one within the following dimensions:
Length: 3" - 25"
Width: 2" - 25"
Depth: 1" - 15"
Q:
How to Order Custom Boxes With Packola.com?
A:
Here's a step-by-step guide on how to order your custom boxes from Packola.com.
Q:
Can I buy a single mailer box?
A:
Yes, you can order one (1) mailer box. We have no minimum quantity order. You can order as few or as many as you need.
Q:
How do I start creating custom mailer boxes?
A:
Starting your custom mailer box journey is simple. Go to the product page and customize by selecting the dimensions, material, quantities, and more. Next, you can create your artwork online using the 3D Design Studio or upload your own. After completing your order at checkout, we'll start producing your custom order.
Q:
Is a mailer box easy to assemble?
A:
Yes. The mailer box ships flat and pre-scored. Follow these steps to quickly assemble your custom box:
Fold the pre-scored lines towards the interior.
Fold up the front and back flaps.
Bring up the side walls of the box. Tuck them inside and snap into place.
Your mailer box now is now ready to use.
Q:
How will my boxes be shipped?
A:
Your boxes will be shipped flat and unassembled.
Q:
When will I receive my mailers?
A:
Our standard production time is 10-15 business days. Expedited production takes 6-8 business days while a sample is produced in 3-5 business days. This does not include holidays, weekends, and transit time.
Q:
What will the finish of the mailer boxes look like?
A:
The finish of your boxes will depend on the material you choose. Kraft and standard white are uncoated with a matte feel. Premium white provides a slight sheen to the surface, while the glossy ink option has a shinier look thanks to the high-gloss UV ink used.
Q:
Can I ship a mailer box without using any other external packaging?
A:
Yes, you can. The corrugated cardboard is strong enough to withstand the rigors of shipping. However, we recommend using external packaging such as a shipping box to provide a better unboxing experience.
Q:
Can I order a box type other than mailers, shippers, and product boxes?
A:
Want a specific box type you don't see on our website? Contact us at info@packola.com or 1-855-PACKOLA so our customer service team can help you.
Q:
Can I print on the inside and outside of the box?
A:
Yes, you can. Select 'Outside & Inside - Full Color' from the Printed Sides options.
Q:
How can I get a dieline template?
A:
If you need a dieline template, you may complete the order process first then we'll send you the file after.
Customer Reviews
Justin Lawrence
These are the Box Bosses
Great site with lots of options and I really appreciate being able to check the pricing on each style of box. Also being able to see a 3D version of my customized box is a game changer! I will definitely be back to order more boxes.
Christina
Great customer service and product…
Great customer service and product quality so far from the samples we received and needed assistance with! Looking forward to working more with Packola in the future!
Terry
Easy to use design template
Easy to use design template. Fairly quick processing and shipping of my boxes. Checked 15 or 20 competitors, could not even find a price close to these.
Liz
Happy Customer!
The company was very responsive to my (MANY) questions and check in's on status of our order. The expedited option for production is unmatched in terms of timing and enabled us to meet our VERY fast timeline we were working against! The Mailer Boxes we had produced came out beautiful and were a nice sturdy material. 10/10 would recommend.
Zenab
I'm beyond satisfied with my order
I'm beyond satisfied with my order. This is my first time starting a business and I had no clue about mailer box size and I made the wrong on the size and Packola manger stepped up and aided me tremendously by replacing my order without any problem. I'll definitely be working with them again! I will delightedly recommend Packola. Thank you so much for helping a small business owner out!
Linda Souza
Part of a rebrand -- and the mailers look so good!
We are so pleased with how our branded mailer boxes came out. Can't wait to mail them off! This is part of a big rebrand project, so it was critical to get this right to help us make a splash. My designer was also very happy with the experience working with your production team to make sure the artwork came out perfect.
Trevor G
Highly Recommended
I had a very tight deadline for custom printed mailer boxes. Took a chance with these guys. Turned out to be a very good decision. Not only did they hit my almost unrealistic deadline, Adam/Packola delivered some of the best customer service I've ever experienced in my career. My boxes looked great. Price was good. The online design tool on their site is great for mockups too. I'd use them again for sure. Highly recommended.
Mary Bemis
Great customer service who answered all…
Great customer service who answered all my questions in a timely matter and the final result looks amazing - I've gotten a ton of compliments on our custom mailers! I also appreciate that they answered my further questions about what it meant to offer "sustainably sourced" materials.
Chase
Everything I could have asked for
The Packola Team was everything I could have asked for when starting my subscription box company. Their customer service is excellent, they worked with me tirelessly to make sure I was getting everything I needed, and I was very impressed with their knowledge and ability to share their knowledge with me in a way I could understand with no previous box experience. The build your box feature on the website is top of the line, and would highly recommend them to anyone with their box needs.
What Is the Difference Between Shipping Boxes and Mailer Boxes?
While both box types are made from sturdy corrugated cardboard, they each have their own purpose.
Shipping boxes are larger and can store or transport multiple items at once. You can also use them for bulky products such as appliances and furniture. These boxes need to be reinforced with packaging tape.
Mailer boxes are smaller and more specialized. They are designed to store individual products or a collection of small items. These are ideal for e-commerce fulfillment, retail displays, and gifting. No adhesives are required for assembly, so it's less costly.
How to Assemble Your Mailer Box
Place the mailer with the interior facing you on a clean flat surface.
Fold all pre-scored lines towards the interior.
Fold up the front and back flaps.
Bring up the side walls of the box. Tuck them inside and snap into place.
Your mailer box now is now ready to use.
Crafting the Packola Unboxing Experience
Having an unforgettable unboxing experience is a non-negotiable. It can be the x-factor that converts first-timers into loyal, repeat customers. Even if you have no experience with creating custom boxes, we're here to guide you every step of the way. We have a curated selection of blog articles you may find useful in creating a customized experience using boxes:
Wondering what kind of products you can use our boxes with? Packola's mailer boxes are a versatile branding solution for any business. Here are some of the ways our clients use mailer boxes: