Give Your Packaging a Professional Touch With Custom Hang Tags
Flat
Value Props

High Quality
Full-Color Printing
Super Responsive Customer Service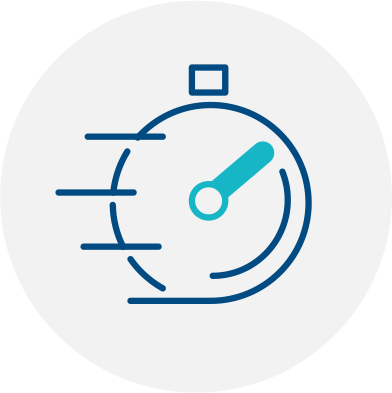 Paper
14 pt. High Gloss
Sturdy stock with a reflective finish that makes colors vibrant.
14 pt. Matte
Surface of the card is smooth and muted, which heightens the effect of base earth colors.
14 pt. Uncoated
Cardstock has no finishing coat, giving it a surface perfect for writing on.
Size
Hole Drilling
1/8"
Standard and most popular hang tag hole size.
Hole Drilling Location
Top-Center
The hole will be drilled at the top-middle part of the hang tag. Best used for vertical designs.
Top-Left
The hole will be drilled on the upper left corner of the hang tag.
Quantity
Print as few as 25 hang tags up to 5,000. Contact us should you require more.
Make your product stand out with custom hang tags. Attach these custom hang tags to your product boxes or pouches for a professional look. These are a perfect complement to your product packaging. It can mirror the design elements you have while displaying product information such as pricing, ingredients, cleaning instructions, or any other message you want to communicate.
Custom hang tags use 14 pt. cardstock, one of the most popular and durable materials we offer. Its thickness is similar to standard business cards. You can have your hang tags uncoated, or finished with a matte or high gloss coat.
Frequently Asked Questions
Q:
Are strings included with the hang tags?
A:
Strings are not included but you can add a hole to attach your preferred style string or ribbon.
Q:
What size is the drill hole?
A:
The standard size for drill holes is 1/8". ¼", 3/16", and 5/16" drill holes are also available.
Q:
Which hole drill location is best for my hang tag?
A:
Top center works best on vertical designs. Top left is most suitable for horizontal designs.
Q:
Can I print a barcode on my hang tag?
A:
Yes, just include the barcode to your design. Make sure it has a resolution of at least 300 dpi at actual size.
Customer Reviews
ADONAI
Excellent experience
The customization tools are simple & easy to manage. The final confirmation call provided a feeling of confidence in how it would come out.
LMP Home
Customer service on point!
Amazing customer service. My image quality was not up to their code and they made sure I was aware to send them a new image and then confirm how everything looked.
Des B
Amazing customer service
Amazing customer service! True professionals. I will continue to do business with them! They are the absolute best!
Aimee
Loved the end result!
Great website, easy to use and the perfect solution for what we were looking for. Great customer service and the end product was exactly what we were looking for! Thank you.
Bonnie Rossi
I have used Packola for various…
I have used Packola for various projects and they have always come through with professional and prompt service.
Elaine Kanelos
Packola has been wonderful
Packola has been wonderful to work with. Team members have personally reached out with follow up. And they've been very responsive and the products are excellent!