Secure Your Shipments in Style With Custom Packaging Tape
Value Props

High Quality
Full-Color Printing
Super Responsive Customer Service

Sustainably Sourced and Recyclable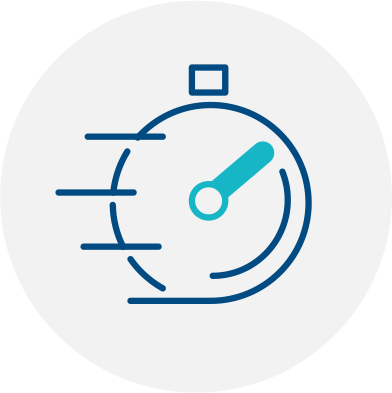 Material
White kraft paper tape that is reinforced with synthetic fibers. Once activated with water, it bonds with the box material, guaranteeing a strong, durable seal.
Width
2.75" wide tape covers a larger surface and adheres better to secure your package. Fits most tape dispensers.
Logo Repeat Length
12" Repeat
Wide area that's ideal for instructional designs.
6" Repeat
Gives you plenty of space to add more brand information.
4" Repeat
Wider space between each repetition adds to a more minimal, elegant look.
3" Repeat
Perfect choice for round or square logos.
2" Repeat
Best used with small logos to create a pattern.
Logo Orientation
Horizontal
Choose a horizontal orientation for designs with long lines of text such as handling instructions.
Vertical
A vertical orientation works best for creating a repeating pattern for image-centric logos.
Diagonal
Text-based logos are ideal for diagonal print designs this orientation creates more emphasis on the brand name.
Background
Color
White
A clean color choice that puts the design in the spotlight.
Light Blue
Exudes a sense of calm, peace, and tranquility.
Hot Pink
Ideal for products and brands that require a delicate, feminine touch.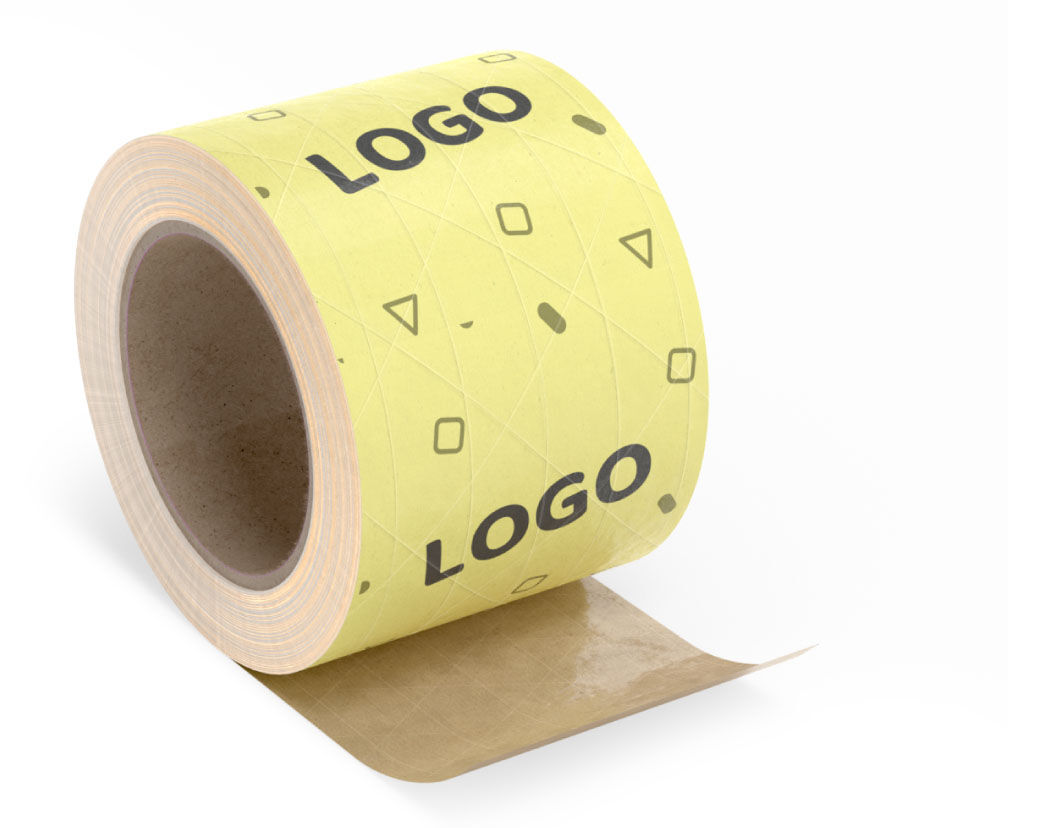 Pastel Yellow
Radiate friendliness and approachability with this playful hue.
Blue
Perfect for premium and luxurious brands that aim to reflect a sense of maturity.
Black
Minimal designs work best with black. Artisanal products and classic branding benefit the most.
Lavender
A subdued and elegant color choice that works well with wellness products.
Apple Green
This versatile color choice is suitable for playful designs.
Combine impeccable branding with strength and security. Custom packaging tape ensures that your packages arrive sealed and safe while putting branding front and center at the same time. Each roll is made of white reinforced paper material. Once moistened and applied, the water activated tape will bond to the cardboard box. The synthetic fibers woven inside the tape guarantees strong adhesion and tamper resistance.
Using Water Activated Packaging Tape
On its own, water activated tape or gummed tape won't stick to anything. Once moistened, the adhesive will bond to the carton's surface, creating a powerful, durable bond that can endure the rigors of shipping. Since the packaging tape is bonded to the box material, it provides some tamper resistance as well.
For high-volume packaging, we recommend using a dispenser that automatically applies water to the tape. For manual use, here's a short guide on how you can use water activated tape:
Measure the length of tape you need to use. Cut using scissors or a box cutter.
Using a damp sponge, moisten the non-printed side of the tape.
Carefully apply the packaging tape on the cardboard box, applying pressure as needed.
Frequently Asked Questions
Q:
What material is the tape made of?
A:
Our packaging tape is made of white reinforced paper with a water-activated adhesive. It is best used on cartons and other paper based packaging. The material is also popularly known as gummed or kraft paper tape.
Q:
How do I apply custom packaging tape?
A:
For high volume applications, you will save time by using a water-activated tape dispenser. If you are sealing only a few packages at a time, simply moisten the non-printed side of the tape with a wet sponge and apply.
Q:
How strong is the tape?
A:
The fiberglass reinforcement allows you to seal packages as heavy as 30 lbs. Once the tape is dry, it forms a permanent bond and cannot be removed without leaving a trace of tampering, which is why it is the preferred tape for e-commerce businesses.
Q:
Can I upload just my logo to order tape?
A:
Yes, just select a background color and your preferred logo orientation and we will take care of the layout for you. We'll send you an online proof to check and approve before we print.
Customer Reviews
Berthine West
Excellent customer service!
Excellent customer service! Great product! Packola went above and beyond to ensure that I was a happy customer. Thank you!
Annie Strate
Wonderful customer service
Wonderful customer service and the product is everything I hoped for. Thank you!
Fitpals
The product came out amazing!
The product came out exactly how we wanted and it came in a nice timely manner. We are happy with our order and will be placing another in the near future!
Anastasiya
Great Experience
Loved our experience with Packola! They were fast, easy to work with, and produced an amazing product for us.
Daniel Austrino
Packola is awesome
Packola is awesome, they are super nice, they go above and beyond and they ensure your order will be exactly what you want. And they follow up with you, they know how to run a good business.
Glenn - York County Ale Trail
The team was easy to work with.
The team was easy to work with. They ensured the assets were of the quality to make our product look great and it arrived early!
Ralph Peterson
The web site is amazing and easy
The web site is amazing and easy. The final product is amazing!