Planning a wedding is rarely easy and stress-free. If you add the fact that we are in the midst of a pandemic and there are tons of restrictions and guidelines that need to be followed, it can certainly make any bride-to-be feel overwhelmed.
Thankfully, with some perseverance and a little help from the right suppliers, you can still have the dream wedding that you have been waiting for and more.
From our Packola community, here are three spectacular small businesses that can lend you a helping hand and make the preparation of your beautiful wedding a little less stressful.
Investing in a wedding photographer who is passionate about capturing the sweet and wonderful moments in your engagement party and wedding day oftentimes proves to be worthwhile.
Melissa Grissom of Melissa Grissom Photography is one such wedding photographer who deeply cares about preserving every couple's romantic story.
"I'm a wedding photographer whose mission it is to create timeless imagery for sentimental brides to relive the love and joy of their wedding day over and over again!"
The custom-designed albums created by Melissa Grissom Photography are packaged in beautiful mailer boxes that provide a memorable unboxing experience for your wedding day photos.
Learn more about Shop Life & Style on www.melissagrissom.com
Follow them on Facebook and Instagram.
Sometimes, all you need is one box that contains all the things that a bride needs to complete her look, from the wedding ceremony to the after party.
Ramblyn Bride offers a cool and convenient concept for any bride-to-be who wants to look their best on their wedding day without the hassle of choosing everything one by one.
"It's the perfect, let's do this, say "I do", kiss and be married kind of thing. The Ramblyn Bride Box is the first ever all-inclusive box for your wedding day. Yes, it includes the dress, veil, makeup kit, jewelry, accessories, and a little something for the after party."
Ramblyn Bride is more than just a dress in a box, though. It's a thoughtfully designed and curated collection of garments that any bride would be proud to wear with confidence when strutting down the aisle on their wedding day.
Learn more about Shop Life & Style on www.ramblynbride.com
Follow them on Instagram.
Want to show your appreciation for your bridesmaids who helped you plan and organize the wedding? Send them a gift box that contains items they can use from Shop Life & Style.
"Shop Life & Style is an online boutique featuring curated gifts, fashion, and accessories for all occasions."
The Fashion Gift Box has at least four curated items that include hair accessories like headbands, hair ties, and hats; jewelry like earrings, necklaces, and bracelets; tops; and beauty products such as masks, lotions, and bath salts. The Self-Care Sunday Box, on the other hand, comes with an eye mask, a flowing wrap, scented bath salts, and a manicure and pedicure kit – all the essentials for pampering yourself.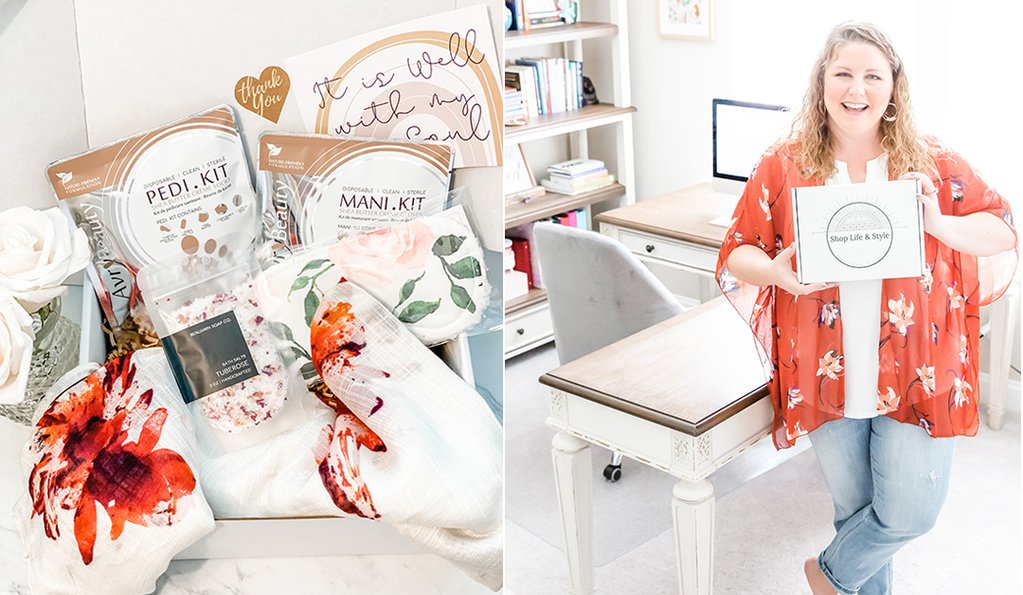 Learn more about Shop Life & Style on www.shoplifeandstyle.com Follow them on Facebook and Instagram.
Do?you?have your own #PackolaStory to tell? Share it with our growing number of creative packaging enthusiasts at?community@packola.com.