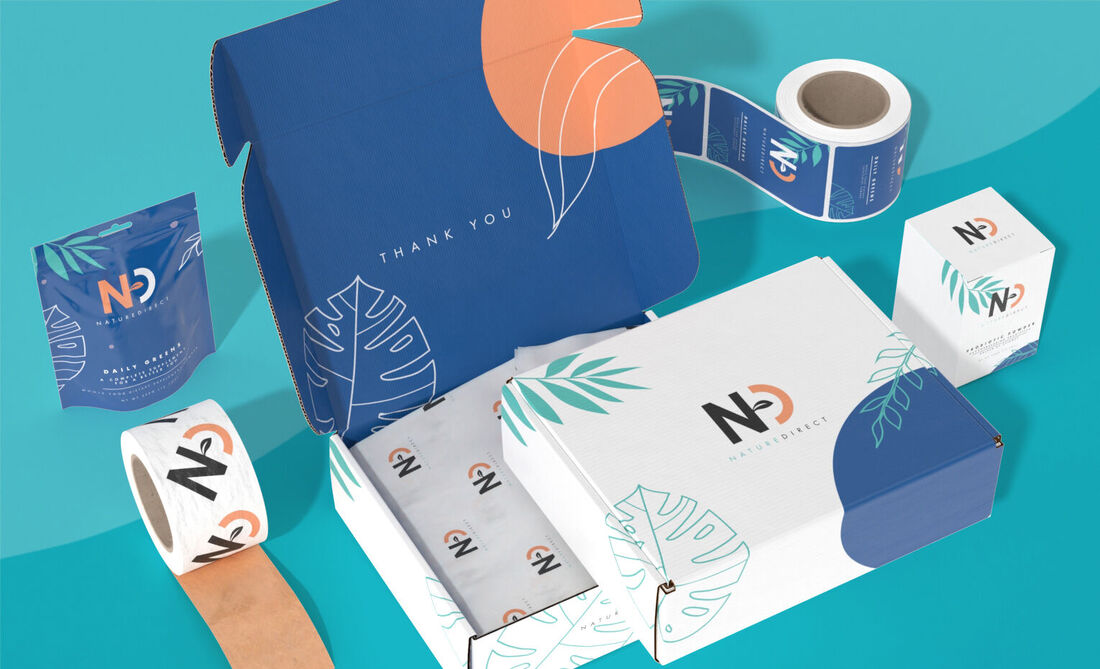 Brew the Perfect Blend With Custom Coffee Packaging
Give your beans a boost with custom coffee packaging. Whether you're offering individual bags for retail or bundled gift boxes, custom packaging perfectly combines attractiveness and protection for your products. Full-color printing makes your boxes stand out while displayed on a shelf, coffee pouches prolong the freshness of your beans, while other print packaging supplies complement your branding.
What Type of Packaging Do You Need?
There are two types of packaging you have to take into account for coffee – primary and secondary.
Primary packaging has direct contact with the coffee, meaning it has to be food-safe, non-toxic, and should prevent air, moisture, and light from getting inside. Our custom pouches use a durable barrier film that keeps your coffee fresh, whether it's ground or whole beans. Stand-up pouches can be displayed by itself, making it the perfect candidate for retail packaging. Flat pouches are more suitable for samples or coffee subscriptions.
Secondary packaging is used to present a product or a grouping of items. This is usually used for shipping and deliveries, but can also be displayed as gift boxes. Mailer Boxes are perfect since you can arrange your coffee products in an elegant manner, giving a positive brand experience to every customer.
Frequently Asked Questions
Q:
What coffee pouch size should I get?
A:
It depends on your intended use. For retail packaging, the most popular one used for coffee is the large stand-up pouch. This can fit up to 13 oz. of coffee beans.
Q:
What box type should I get for coffee subscription boxes?
A:
We recommend a mailer box. It offers a professional presentation while protecting the contents at the same time. You can customize the dimensions of the box for a perfect fit, whether it contains one coffee bag or is bundled together with a mug and brewing kit.
Q:
Do you offer resealing options for the coffee pouches?
A:
Yes, you have the option of adding a reclosable zipper.
Q:
What is the turnaround time for custom pouches?
A:
Production time for custom pouches is 10 business days. This does not include weekends, holidays, and shipping time.