Custom Packaging for Small Businesses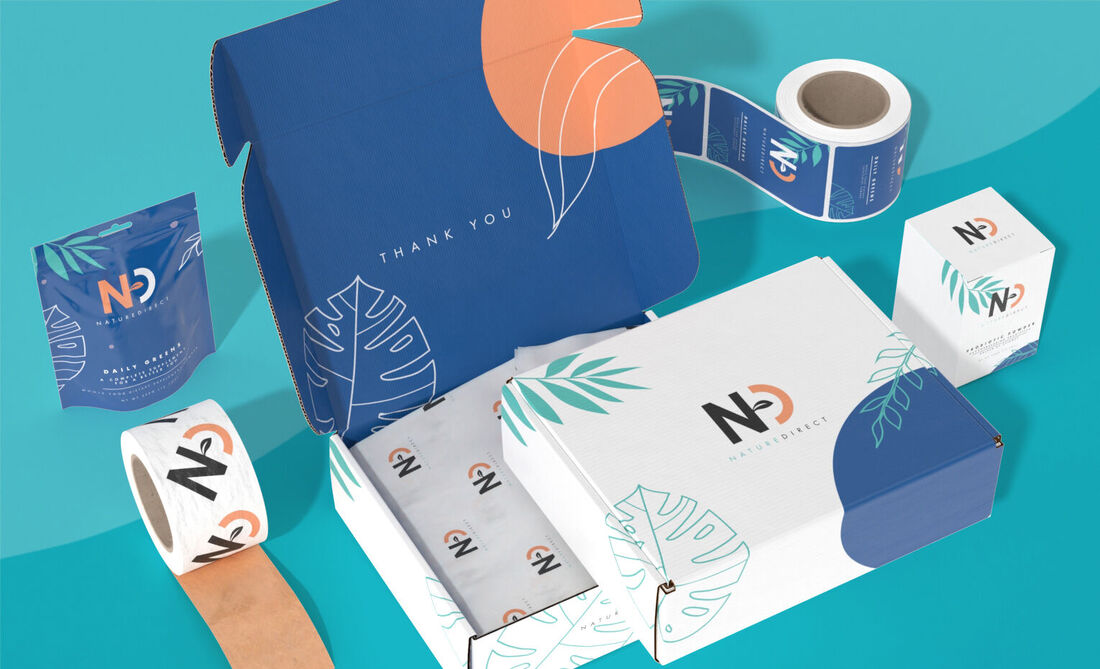 No Business Is Too Small for Custom Packaging!
Whether you're chasing a dream with a new startup or a mom-and-pop store diving deep into the world of e-commerce, custom packaging is the key to being taken seriously. High-quality materials, craftsmanship, and vivid full-color printing can elevate packaging and help you go toe-to-toe with the bigger, more established competition.
You don't even need to commit to a large order. Packola requires no to low minimums for custom boxes and packaging solutions. Compete with the big leagues today with the help of custom packaging.
Packaging Solutions for Small Businesses
Small Business With a Big Impact: Why Custom Packaging Matters
For small businesses, every dollar matters. You can't afford to spend anything on frivolous purchases that don't increase your bottom line. . Spending has to be focused and thoroughly planned.
Customization might seem unnecessary and even indulgent, but it can be a pivotal investment for businesses of any size. Here are a few of the biggest advantages custom packaging offers for small businesses:
It's 'free' advertising – The cost difference between using custom packaging versus the combination of plain boxes and traditional ads is massive. If you're operating on a barebones budget, it's almost always better to spring for branded packaging. It attracts customers, stands out from competitors, and gets your name out there.
Make the right impression – Your goal is to give customers a good, lasting memory of your brand or product. Think of the last package you opened. More often than not, you'll distinctly remember if it was plain or awesome. For small businesses, creating an immediate, lasting impression can spell the difference between a lost sale and a repeat customer.
Turn customers into brand ambassadors – In this day and age of selfies, vlogs, and unboxing videos, the importance of branding is amplified. Even if your product packaging only has a brief cameo in a video, it's still visibility that you otherwise wouldn't have gotten.
Create Custom Packaging With Packola Today
Select Your Product – Choose a product that fits your needs best and the following customization fields will change accordingly.
Select Your Dimensions – Everything is fully customized. Select the exact measurements you need for your order.
Select Your Materials – Some situations call for specific materials. Use cardboard for smaller product boxes. Corrugated cardboard is apt for heavy or multiple items. Is your product perishable? You'll need barrier film. Need a weatherproof sticker to survive outdoors?? Choose glossy white outdoor film.
Choose Printing Sides – With custom boxes, you can print inside, outside, or on both sides of the box. You also have that for pouches and hang tags.
Select Quantity – We want small businesses to be able to order custom packaging without getting hampered by large minimums, so there are no minimum orders for custom boxes.
Design or Upload Your Artwork – If you don't have your own artwork to upload, use our super simple 3D Design Studio to create your own design from scratch. You can also use it to place text, shapes, and colors. You also have the option to upload your own artwork.
3D Preview for Custom Branded Boxes – When you use the 3D Design Studio for custom boxes, you'll have access to a live 3D preview and be able to see your design in real-time. You can rotate the box to see it from all angles and even close and open it.
Small Business Packaging FAQs
Q:
What are the minimums for custom packaging?
A:
There are no minimum orders for our custom boxes.
Q:
Do you offer wholesale rates?
A:
Our product calculator automatically displays the discounts for bulk purchases. If you would like to print a larger bulk order, please send us a message at info@packola.com or give us a call at 1-855-PACKOLA.
Q:
Are your custom boxes eco-friendly?
A:
Yes, the cardboard material we use for our custom boxes are sustainably-sourced, reusable, and recyclable.
Q:
Do you offer sample boxes?
A:
Yes, you can order a sample box. Choose '1 Sample' from the product page and complete the design and order process. Your design will be saved should you want to proceed with a larger batch.
Q:
What is the turnaround time for custom packaging?
A:
The turnaround time for custom packaging depends on the product. Standard production time for custom boxes are 10-15 business days while rush production will take 6-8 business days. Pouches take 10 business days to produce, while stickers, labels, hang tags, packaging tape, and tissue paper are 8 business days as standard.