What is Freight Shipping?
When it comes to e-commerce, figuring out the best shipping method is just as important as the product you're selling. All packages must arrive in a timely manner and in pristine condition, whether at a sorting facility or directly at a customer's doorstep.

For order fulfillment, a key question to answer is the kind of shipping to use. In this article we go over the basics of freight shipping, how it compares to parcel, and how you can take advantage of it for your business.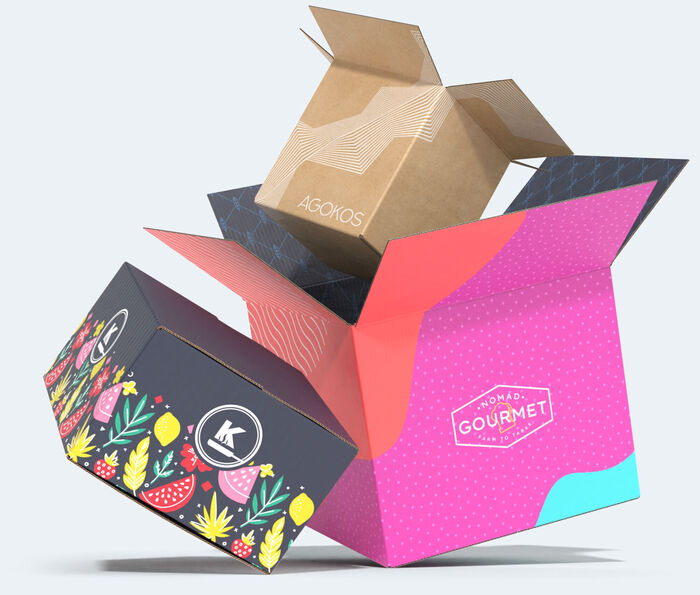 The Basics: Freight Shipping vs. Parcel
The simplest way to differentiate freight versus parcel shipping is by weight. Anything under 150 lbs. can be sent via parcel while anything above that falls under freight. Looking at it from an e-commerce perspective, most orders are sent via parcel one at a time. For big, bulky wholesale orders that are heavy and/or need pallets, freight shipping is your best bet.

While parcel shipping can be as easy as slapping a stamp on a box and dropping it off, freight shipping involves a bit more legwork.
Pack your items. Use a shipping crate or pallet to secure your products. Don't forget to use protection. Use packing peanuts, bubble wrap, and custom tissue paper
Determine your freight class.

| | Full truckload (FTL) | Less-than-truckload (LTL) | Partial truckload (PTL) |
| --- | --- | --- | --- |
| Number of pallets | 24-26 pallets | 1-6 pallets | 6-12 pallets |
| Weight | 10,000-45,000 lbs. | 150-15,000 lbs. | 8,000-27,500 lbs. |
| Destination | Single | Multiple | Multiple |
| Cost | High | Low | Low |



Get a quote from your shipper.
Create a domestic freight shipping label online or use a bill of lading.
Schedule it for pickup.
What is a bill of lading
It is a document that details the type, quantity, and destination of the goods being carried. It is also a legally binding contract between the owner of the goods and the carrier. The bill of lading is important in freight shipments because it acts as the receipt of shipment and safeguards you from asset loss.
What can be shipped via freight? Almost anything can be shipped by freight. But even if it's a versatile mode of transportation, it still comes with restrictions. Here are some items freight forwarders are not allowed to ship:
Hazardous items such as fireworks and aerosols
Valuable items like currency, bank bills, and deeds
Perishable items including raw food and frozen goods
Transport of some items may also depend on your shipper's policy. For example, FedEx has a reference page that details the prohibited items from most countries. Make sure that you are informed on your shipper's freight restrictions before requesting a schedule for pick up.
Determining if Freight Shipping Is Right for You
Want to know if freight shipping is something you need for your business? Answer these questions first:
Quantity – How are your product sales? Do you send out a few packages a week or is your turnover in the thousands? If you answer yes to the latter, then freight shipping might be for you. Take out your trusty calculator and determine the breakeven point between regular and freight shipping. If you find that you're comfortably hitting the numbers, make the change.
Infrastructure – If you do decide to ship products in freight, do you have a warehouse for storage? Can your door frame even fit pallets? With freight, you can't wing it and put the products in the garage or backyard. Ensure that you have sufficient space before signing off.
Resources and equipment – The pallets freight shippers use are ready to be dropped off. Do you have access to forklifts or pallet jacks? Does your warehouse have a loading dock? Did you request the shipper for a liftgate? These are just some of the requirements for unloading freight shipments to your space. Make sure that you have the resources to receive shipments.
Time and labor – Finally, do you have time to receive the pallets? If it's your name on the bill of lading, you need to be physically present. Otherwise, it will be queued for redelivery not to mention you'll get charged for that. You also need manpower to package the pallets and bring it to the delivery center if it won't be picked up directly. Remember that freight shipping requires more work. It can't be done solo, so make sure that your business has the capacity for it.
Freight is Your Friend
Freight shipping is an integral cog in business, and it affects everyone in the organization no matter how big or small it is. It is a powerful tool for businesses because it helps you transport thousands of products in a cost-effective manner across state lines or even continents.

Need bulk boxes and packaging materials for your products destined for freight? Print them today with Packola.
Frequently Asked Questions
Do you offer freight deliveries?
- Yes, we offer freight deliveries for wholesale orders.
How long does shipping take?
- Actual shipping time depends on your order. When checking out, you'll get a selection of shipping options and the corresponding cost involved. Choose one that fits your needs best.
Can you deliver to my house?
- For freight deliveries, we don't ship to households.