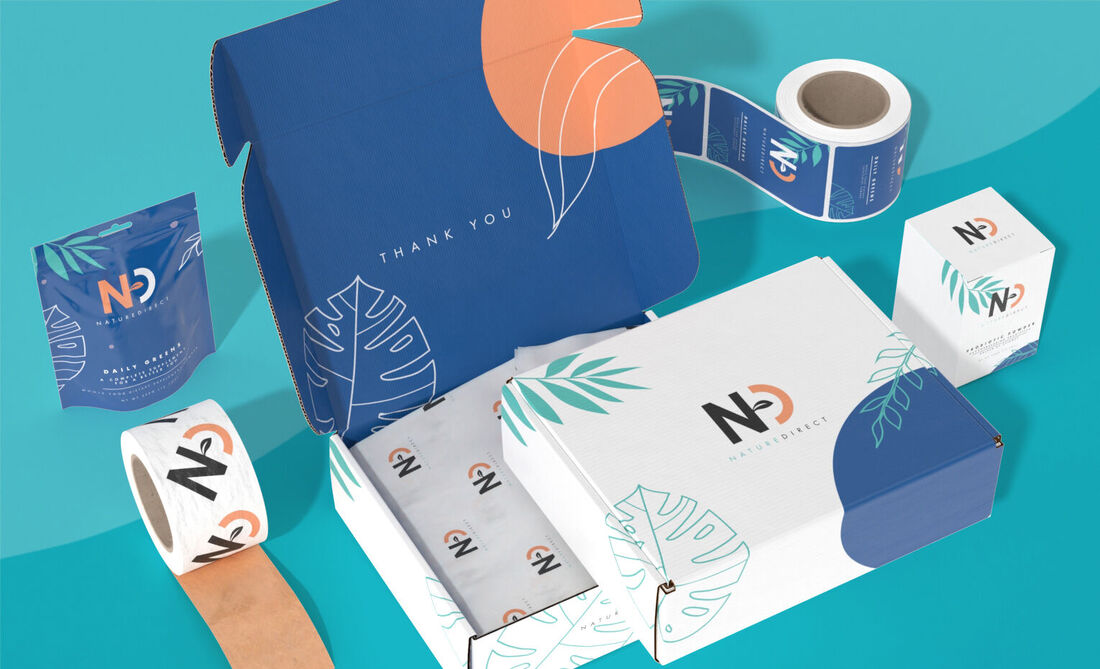 Provide a Complete Brand Experience With Retail Packaging
Deliver a complete brand experience. Custom retail packaging ensures that your customers are constantly exposed to your branding efforts, increasing the chances of making a lasting impression. Branded packaging keeps your business name and logo prominently displayed, whether your products are on a shelf or packaged for delivery.
Packaging essentials also go a long way in completing the experience for customers. Accents, such as hang tags and custom tissue paper, elevate your retail packaging and convey a premium look. By providing multiple layers of branding, you'll be sure to leave a positive impact.
Retail Packaging Essentials
Retail Packaging Frequently Asked Questions
Q:
Do you have minimum orders for retail packaging?
A:
We don't have minimums for our custom boxes. You can order as many as you need. For our other packaging products, there are small minimum order quantities. Packaging tape requires at least one roll; stickers, labels, hang tags, and custom tissue paper have 25-piece minimums. Pouches have a minimum order of 100.
Q:
Can I reorder retail packaging with the same artwork?
A:
Yes, you can. Go to Your Account and click on the "Reorder" button next to your desired item. Proceed to checkout and place your order.
Q:
Can I order retail packaging wholesale?
A:
Yes, we offer bulk purchases. If the quantity you require isn't in the dropdown menu, give us a call at 1-855-PACKOLA so our customer service team can assist you with your order.
Why Print Your Retail Packaging With Packola
Packola lets you create custom retail packaging designs in minutes for free. Our 3D Design Studio is intuitive and easy to use. You can upload images and logos and add text, shapes, and colors. A 3D preview lets you see all of your changes in real-time. Once you're done, complete the order process, and you're set!
Another benefit of printing with Packola is our eco-friendly packaging materials. Our cardboard is sustainably sourced, compostable, and recyclable. You help minimize your brand's carbon footprint.